Competitive Analysis in UX Design: Tips and Best Practices
What is competitive analysis in UX design, and why is it important to know your competition? Learn how to conduct a competitive analysis in simple steps.
Written by RamotionMar 22, 202211 min read
Last updated: Aug 22, 2023
UI/UX design is a rapidly evolving field, where market trends and the changing needs of the audience must always be kept in mind. The importance of creativity and innovation cannot be overstated in design. It is, however, important to understand that creativity does not come by sitting at a desk all day long or recycling your existing design ideas. To get a better understanding of modern design trends and to see how other organizations are implementing creative solutions, it is essential that designers keep a close eye on the competitors.
This is where competitive and comparative analysis comes into play. By conducting an analysis of a competitive design, designers can gain a wealth of information. In today's world, where the value of design is increasing every passing day, UI/UX designers not only learn from their own mistakes but also from existing solutions in the market. For example, when designing a new website or revamping an existing mobile application, it can be helpful to look at similar websites and applications to understand which features are working well.
Understanding and analyzing UX competition can be a daunting task. To conduct a comprehensive analysis, designers have to consider a number of different aspects and make sure that they are looking at the right competitors with their own product and business goals in mind. UI/UX design services are some of the most valuable practices in today's design world. In this article, we introduce the concept of competitive analysis in UX design, the importance of a UX or usability competitive analysis, and the steps to do so in a successful way.
Read along as we discuss this critical aspect of UI/UX design which often gets overlooked, even by experienced designers.
Competitive analysis in UX design
When it comes to any product, whether in the digital or physical environment, the importance of competitors' strategies cannot be overstated. Since there are multiple ways to attract the audience and provide solutions to similar problems, designers in different organizations adopt various strategies to meet the needs of their audience. When working on a new project or improving an existing design, UI/UX practitioners can sometimes feel stuck and out of ideas. This is where looking at existing solutions in the market can be of great help.
What is competitive analysis in UX design?
A UX or UI competitive analysis is a strategic process of analyzing the design solutions of the competitors. UI/UX designers identify and examine competitive designs to understand market trends and customers' reactions. This helps in creating effective solutions.
Competitive analysis is considered to be one of the most trusted user experience analysis methods. If conducted thoroughly, considering the needs of the audience and the goals of the organization, such an analysis can bring great value to the design of any product or service. There are, however, certain challenges that come with competitive analysis. For example, it is easy to get inspired by design and imitate that instead of thinking creatively and working on a better solution. Therefore, when conducting a competitive analysis, UI/UX designers always need to proceed with caution.
There are several instances where designers analyze the designs of their competitors to improve their own projects. One of the most practical ways to see this strategy working is in a website design competitive analysis. With a number of websites serving similar purposes, designers often look at the websites of competitors both to get inspiration and to identify things that they should exclude from their designs.
Importance of competitive analysis in UX design
Competitive analysis in UX design may, sometimes, be misconstrued as something solely focusing on the aesthetics of a product or service. It is important to understand that visual competitive analysis is just one aspect of the entire UX design process. A comprehensive UX competitive analysis involves a good understanding of the market trends, the needs of the audience, and a thorough analysis of the strategies followed by market leaders and competitors.
Why is competitive analysis important in UX?
Competitive UI/UX analysis helps in understanding marketing trends, along with the strengths and weaknesses of competitors. This not only helps in improving the design solutions but also opens up opportunities for untapped potential in existing designs.
UX design competitive analysis is considered one of the necessary processes in any design project. This is because there are several benefits associated with this practice. A thorough competitive analysis not only helps in understanding the market but also highlights the key areas where designers can focus on. This ensures that UI/UX professionals target the right areas and take care of the audience's major concerns. Some of the most important reasons why competitive analysis is gaining popularity in the field of design are as follows.
Inspiration
One of the most important takeaways from a competitive analysis is the inspiration for a design project. UI/UX design is a creative process where getting blocked and frustrated at times is not unheard of. It is in such cases that designers need to look at existing solutions, get inspired by the competitors' designs, learn from their products, and create better designs with new energy. This does not only include a graphic design competitive analysis but involves a deep study of the technical aspects and interaction design as well. The field of design relies heavily on collaboration and the complex knowledge network of designers, whether in the formal or informal mode. This is exactly why competitive analysis holds great value in the process.
Market research
A design cannot be successful unless it is backed by good market research. Comparative and competitive analysis helps in filling this gap out. When designers analyze the products and services of their competitors, they are able to understand the market trends in a better way. This practice helps in understanding the leading solutions in the market that enables designers to focus on the successful aspects of these designs. It is important to understand that one of the key principles of UI/UX design is familiarity. When users interact with a certain type of product, they have a few expectations that need to be met. When designers analyze multiple designs by their competitors, they're able to identify similar characteristics and ensure that they do not leave these out in their own products.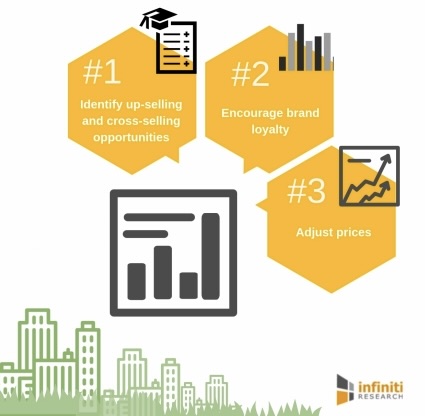 Design analysis
The brainstorming process in UI/UX design is extremely important. However, this brainstorming is of no use if it is scrutinized and analyzed properly. This is where competitive analysis comes into play. A successful competitive analysis helps the designers analyze their thoughts, ideas, and prototypes. This serves as a reality check and gives a better understanding of the limitations as well. Conducting a competitive UX audit of the existing designs is a great way to pave the way for a better design.
Market gaps
One of the most critical benefits of competitive UX analysis that often gets overlooked is its value in understanding market gaps. When designers analyze the products and services of their competitors, they are not only looking at the good stuff but also making sure that they identify the shortcomings. This opens doors to new opportunities and helps in understanding the untapped potential that the designers can then explore with their own finished products. For example, if a certain mobile application can be made more effective and useful by adding new integrations or features, the designers take note of it during their analysis. Adding these new features to a design can help in giving a competitive edge.
Conducting UX competitive analysis
Now that you know what competitive analysis in UX design is and why it is important, it is logical to think about the way such an analysis can be conducted. While there is no UX competitor analysis template out there, there are certain guiding principles that can be of great help. It is important to understand that these principles are not set in stone and can be modified based on the goals of the organization, the needs of the audience, and the nature of the design under consideration.
How to do a UX competitive analysis?
Here are the steps to conduct a successful competitive UX analysis:
Clearly define your design goals.
Conduct a thorough audience analysis.
Identify your competition in the market.
Compile competitions' design features.
Highlight similarities and differences of competitors' solutions.
Analyze the findings to identify opportunities.
Devise a strategy for the future.
There are several UX competitive analysis examples to learn from. Though all these examples do not follow the exact same process, there is a standard flow in most cases. The steps listed below can help you make the most out of competitive UX analysis.
1. Define your design goals
The first step in conducting a UX competitive analysis is to understand your own product or service. This means that you not only get a good idea of what you're trying to make but also have a clear vision of the design. Identifying and listing your goals in an unambiguous way is the way to kick any design project off. When working on your goals, make sure that everyone in the organization, particularly in the design team, is on the same page. If there is some confusion about the goals, they need to be clarified before you start the design process.
2. Conduct the audience analysis
Just like any other design practice, you cannot think of creating a successful product or service if you don't give due attention to your target audience. It is, therefore, important to conduct an audience analysis before even looking at your competitors' designs. This helps in understanding the needs and pain points of the users. The first two steps in the process are important to set the foundation for the competitive analysis in particular and the design process in general.
3. Identify your competition
Now that you have developed a good understanding of your goals and understood your audience in a better way, you can focus on the existing solutions in the market. However, before analyzing the designs of your competitors, it is essential that you know who your competitors are.
When identifying your competitors, consider all the existing organizations in the industry. You may find different types of competitors, such as direct, secondary, and indirect competitors. All these competitors have different impacts on your business, and a successful analysis must consider these aspects.
4. Compile competitions' design features
After identifying the competitors, the next step is to analyze their designs thoroughly. If, however, your list of competitors is too long, it is important to shortlist to a realistic number. This will help you focus on all the features and conduct a better analysis instead of looking at a number of products and not getting enough information.
In this step, the primary aim is to critically evaluate the features that your competitors have employed in their designs. Think of it as competitive usability testing where you focus on a design and understand its impact on the users' journey, along with its usefulness and usability.
5. Highlight similarities and differences
Once you've identified the unique features of your competitors' designs, whether good or bad, you can now make a list of things that matter the most for your design. This step can serve as competitive benchmarking in UX and help you decide the most favorable direction for your project. The similarities in competitors' designs are important to identify the standard practices and the necessary features in a type of design. The differences among competitors and between competitors and your prototypes help you focus on the gaps.
6. Analyze the findings
A competitive analysis is another kind of research necessary for UI/UX design. Similar to any other research practice, analysis is an essential part of a UX competitive analysis. This is the step where you conduct a thorough analysis of your findings and compare your own designs with those of the competitors.
It is also important to make this analysis practical so that you can actually apply the findings to your own project. A good analysis is one that helps you figure out the direction of your own design. This can be done by comparing the findings of the previous steps with your ideas and prototypes while keeping your organization's goals in mind.
7. Devise a strategy
The last and one of the most important steps of a competitive UX analysis is to devise a realistic strategy for the future. This is where a UI/UX designer has to keep an eye on the future but also be practical. While designing a plan for a particular design project, designers must keep an eye on the limitations of resources, along with the strengths and weaknesses of their product or service. It is also important to collaborate with other designers, teams, and departments when creating a comprehensive strategy.
A good design strategy, based on the competitive analysis, would be one that has a user-centered approach and also focuses on the monetary benefits of the organization. The details about the project, its various phases, and the responsibilities of all teams and individuals must be outlined in this strategy. This will ensure that everyone is aware of the goals and the design is a collective, successful product.
Conclusion
Comparative and competitive analysis in UX design is one of the most effective ways to improve any design project. This strategic approach not only helps in getting inspiration but also opens doors to new opportunities which the designers can exploit and gain a competitive advantage in the market. Given that there are a number of alternatives in the market, it makes sense to learn from others and not repeat their mistakes. This is where competitive analysis has the most impact.
Whether you're an experienced designer or someone who is interested in learning more about UI/UX design, competitive analysis is something that you'll always come across. It is essential to understand the best practices of this process before you start working on the design of any product or service. A good competitive analysis holds a lot of promise in the field of design. Experts in the field of design make great use of this strategy, and their designs serve as proof.