Crypto Investment Web App Design Concept
Our app design team glad to share a sleek web application concept for efficient cryptocurrency management, equipped with intuitive design elements and tools, streamlining investments and routine transactions.
Functionality
The proposed web application is tailored for cryptocurrency enthusiasts and investors. Users have access to comprehensive coin management tools, an assortment of counting utilities, in-depth statistics, and various other functionalities that streamline the process of cryptocurrency investments.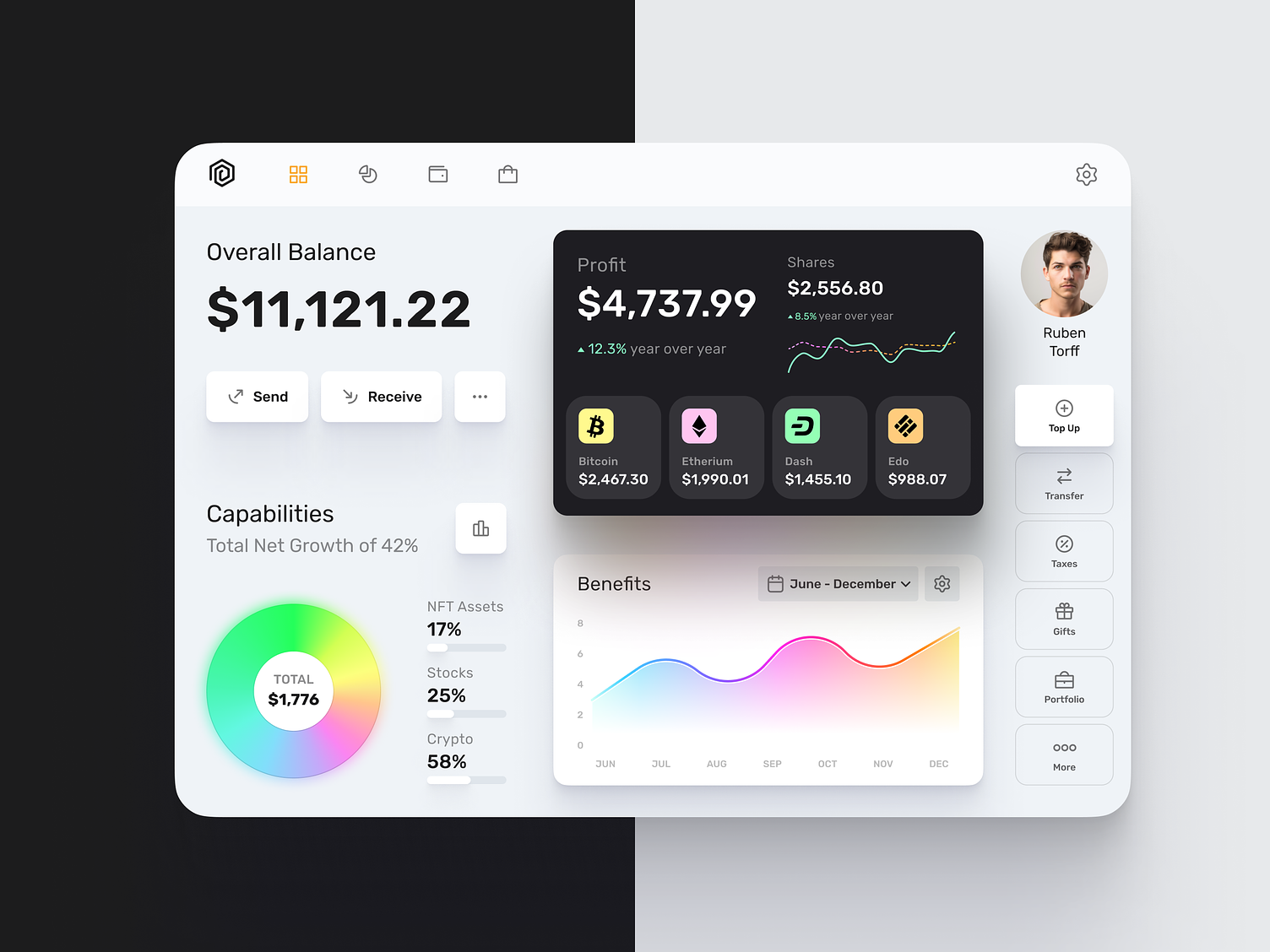 Design Elements
Menu Layout: Both vertical and horizontal menus are integrated to ensure easy navigation and access to diverse features.
Balanced Display: The text indicating the user's overall balance is prominently displayed, making financial oversight immediate.
Analytics: Portfolio distribution is depicted in a visually appealing pie chart. This is complemented by a detailed regular diagram illustrating the dynamics of individual assets.
Portfolio Composition: Users can effortlessly view the diversity and specifics of their holdings.
Color Palette: Gradient brand colors give the application a contemporary and intuitive feel.
Cryptocurrency Icons: Each cryptocurrency is represented by its unique icon, adding visual clarity and brand recognition.
Operational Buttons: A set of tactically placed buttons for the most frequently executed operations ensures efficient task execution.
Benefits
The platform offers a user-friendly interface for comprehensive cryptocurrency portfolio management. Whether you're diving deep into investments or simply managing basic transactions, the application stands out in its convenience and efficacy.