Descript brand identity and website development
Descript is a tool that transcribes audio and video. Its' built-in AI enables users to edit that media with a single line of text. Ramotion brand identity and website design experts helped to introduce the application to the App Store and web audience. We've created a logo, visual brand identity, app icons. Also, we've developed the marketing website and support it for three years now. One symbol, three functions
The Ramotion team solved three visual sign challenges. First, we found a unique symbol. Second, we've transferred the product action into a limited spectrum of shapes. Our team combined several product functions and meanings into one symbol — the "D" character, that nests audio track, text lines, and preloader functions.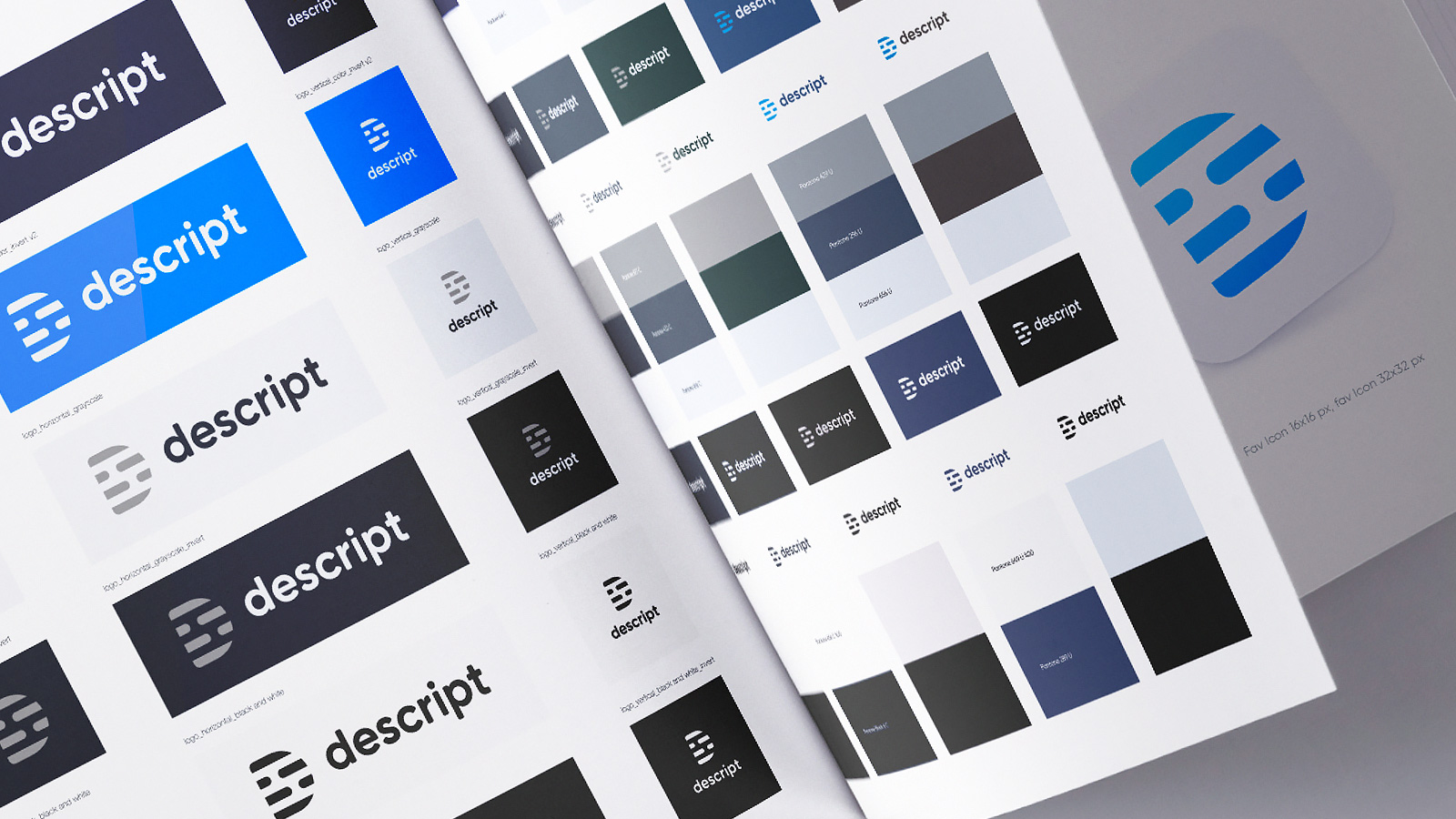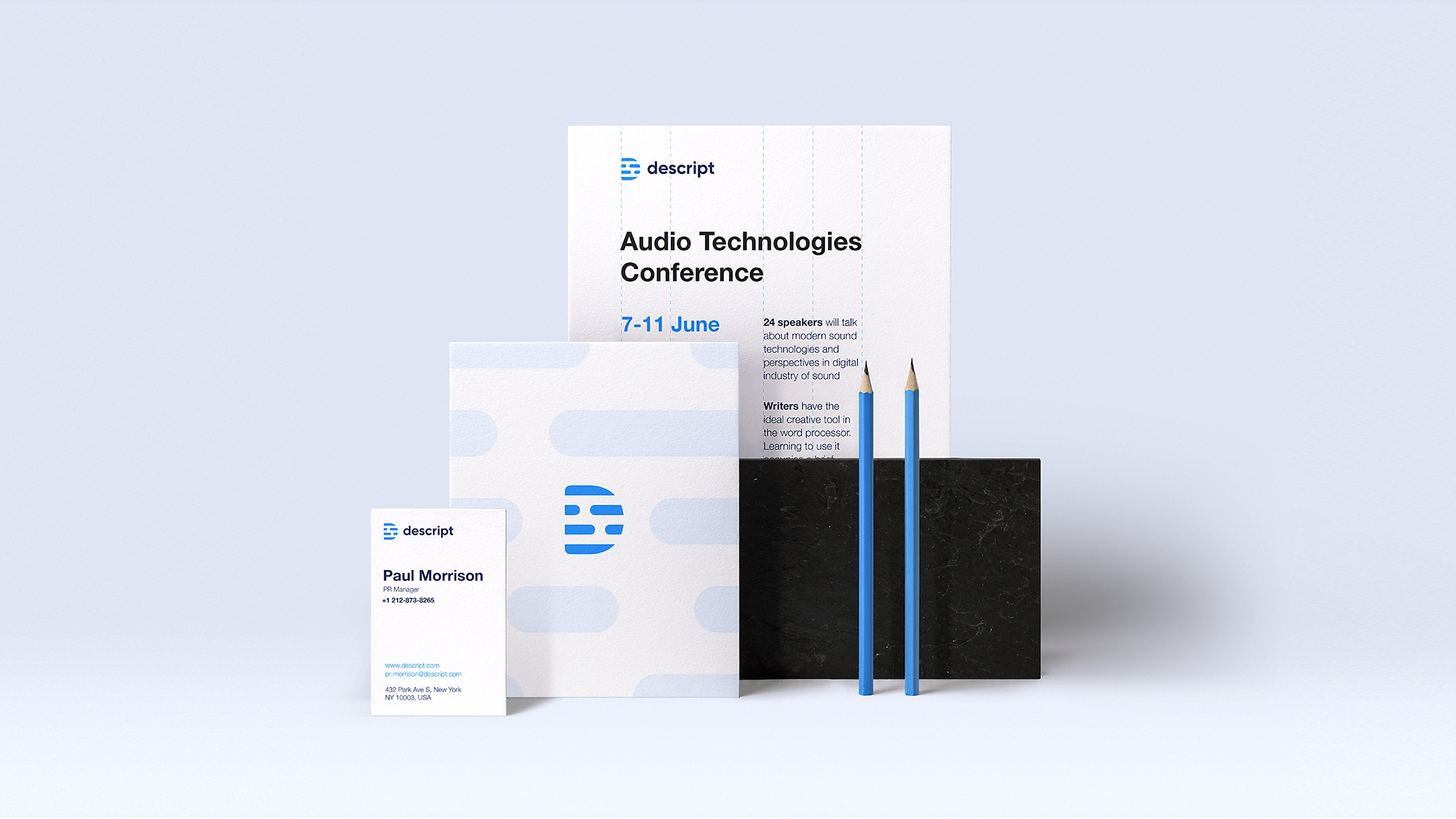 A simple tool for pros
Descript users got used to professional products that often come with complex interfaces. It was our goal to keep the simple look and feel of professional equipment. Our team made a marketing website, shaped its style, explainer animations, and an App Store icon.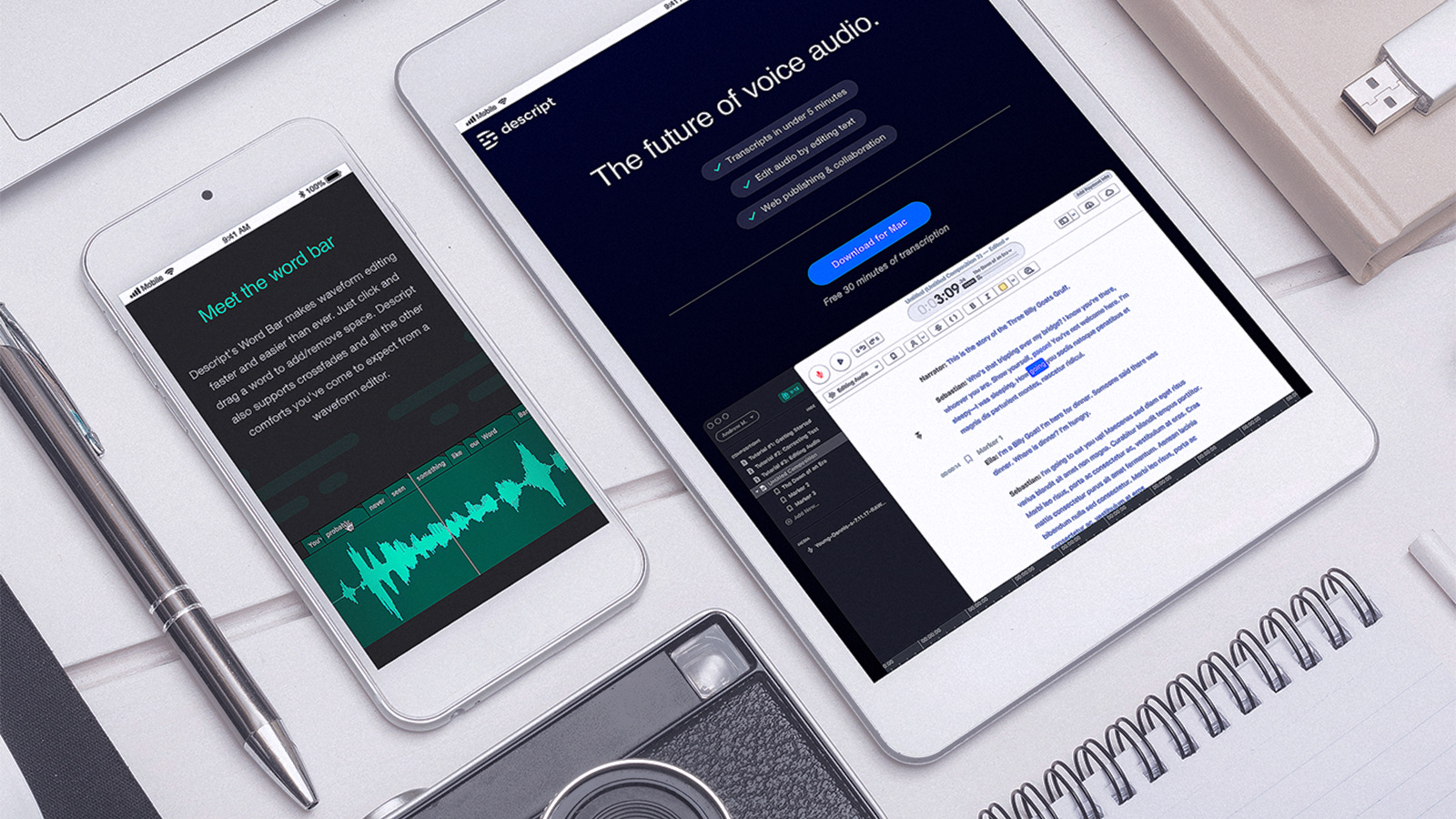 Autonomy and consistency
Our team created an environment where the client set stand-alone website conversion experiments. Zero developers were taking part in that process. To make that happen, we used a Jam Stack approach, based on Contentful Headless CMS and a ReactJS. For six months, our client constructed new pages from ready-made blocks, added media and texts, all by himself. Thanks to this approach, the design language of the site remained the same as intended with no compromise.
Brand new Descript 2.0
A year after the release, the Descript founder found out how the product audience has changed. The team wanted to make a complete redesign to reach out to those people. So we followed our client through our "Design Funnel" approach from sketching to animating. We've designed a series of animations to explain the product better and enhance the first impression.
Webflow design acceleration
To increase the velocity of the redesign, we've built the Descript 2.0 on Webflow, a no-code platform. The visual editor helped us reduce the number of developers involved in the project and, of course, speed up the design changes. With its CMS, we've created a built-in blog and further optimized it.
They're very responsive and go above and beyond to meet our needs. We continue working with them, which is the best sign of our satisfaction.