Evolving an identity
For brands like Bitstrips, sometimes it's better to evolve the existing identity, rather than start from scratch.
Bitstrips app provides a fun and visual way to communicate with friends. Bitstrips was planning to expand their brand for upcoming apps and to fit into Apple's design ecosystem. Our branding experts proposed them a new visual framework that they could use for future releases
One small change for a user may lead to a giant leap for brand.
The biggest challenge we faced during the design process was evolving the Bitstrips iPhone app icon that millions and millions of users already got used to and yet to create it as a part of the new flexible design system. We couldn't just redesign it from scratch, so we came up with the logical step in the visual evolution of the brand.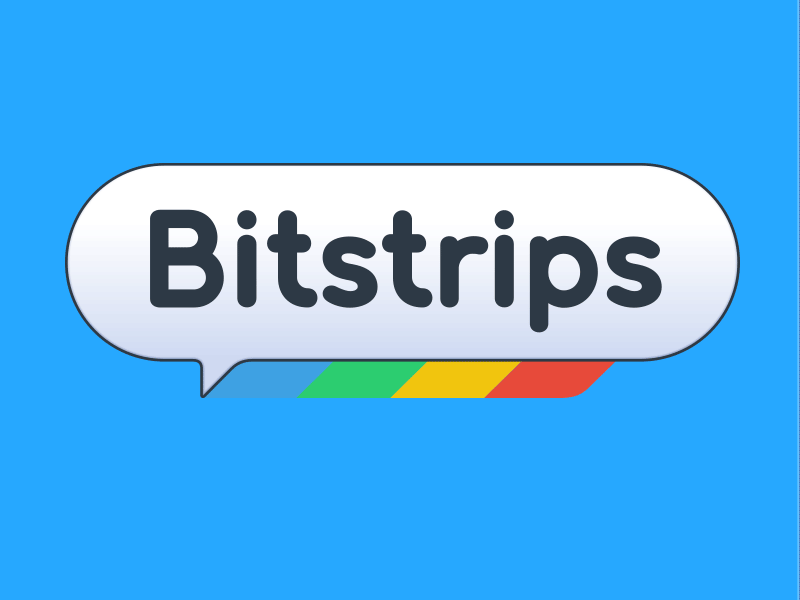 The multicolored squares from their logo originally stood for a comic strip, which is the essence of the product. So we decided that this element should be a part of every new app icon. We pushed the color scheme from Bitstrips app user interface a bit further and then applied it to the new logo and the brand design system for the future app icons.
As a result Bitstrips could create a new app icon just by picking a color of the background and putting a new shape at the top of it.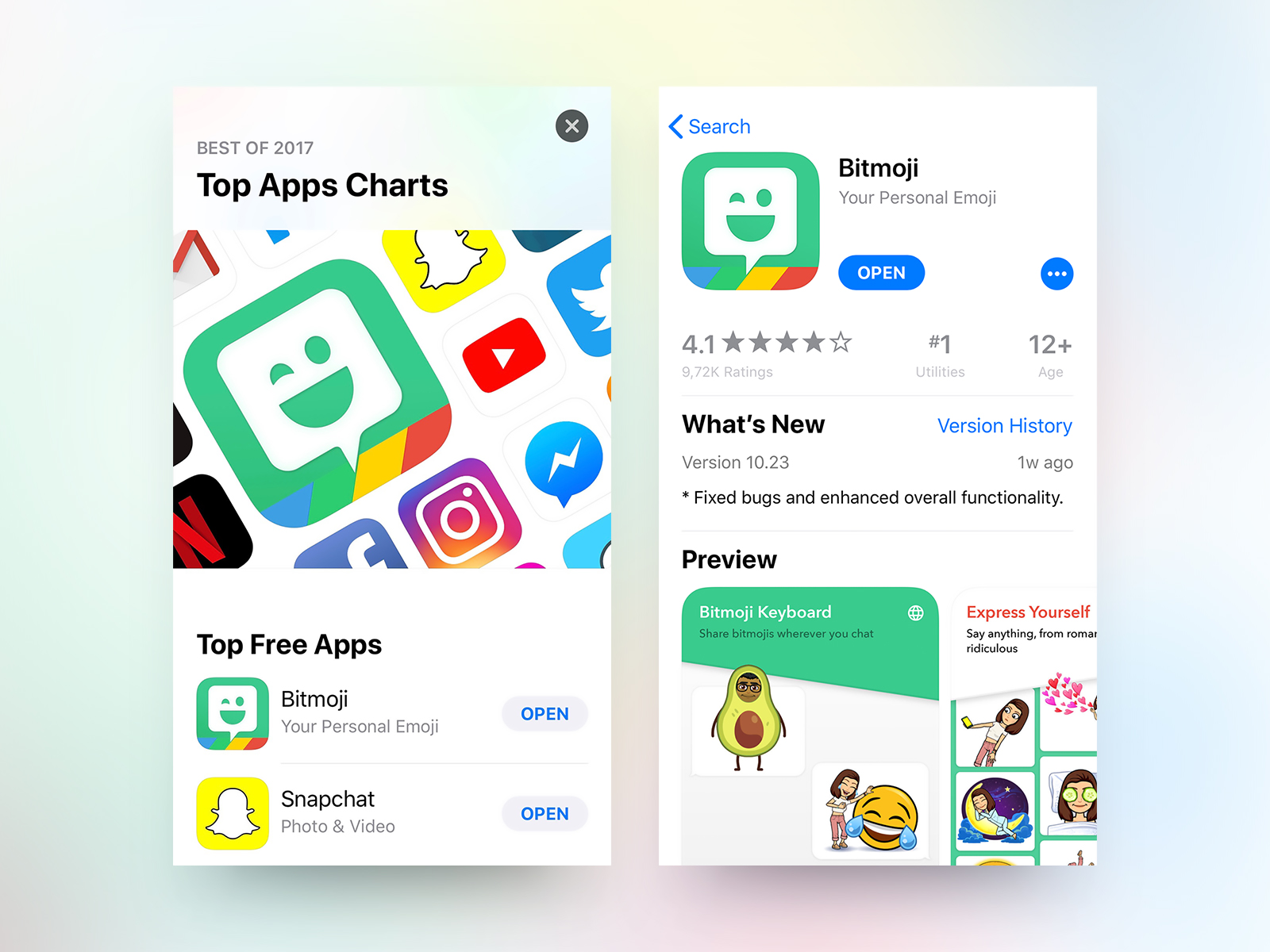 Immediately after the redesign, Apple featured Bitstrips. Bitstrips subsequently released their new Bitmoji app that became one of the Best of 2014 apps by Google. Also, Bitstrips achieved first place on Apple's Best Apps of 2017 chart.
We approached Ramotion after an exhaustive search for the best in app identity design and are very pleased with the results. The challenge was to evolve the Bitstrips brand while maintaining the core DNA and familiarity of our brand. Ramotion accomplished this with an upgraded logo and icon, but took it a step further by creating an extensible system providing instant brand recognition for new products.