Branding for a platform for high net-worth individuals
Letter.co is a financial technology company. Ramotion team helped to create brand identity, logo design, and guidelines.
What is Letter.co?
Letter is a platform where high-net-worth individuals can find financial management, banking, and investment services. It takes finances beyond what traditional banks can offer. It is a financial technology company and not a traditional bank.

Our agency provides full branding services and in this project, we went through all the key design steps while working directly with the CEO of Letter, Drew Wilson. Since Drew is a successful tech entrepreneur and a great designer himself, the brand design exercise went extremely fast and productive. Therefore, the branding project went quickly because Drew and our team had a similar understanding of what was needed.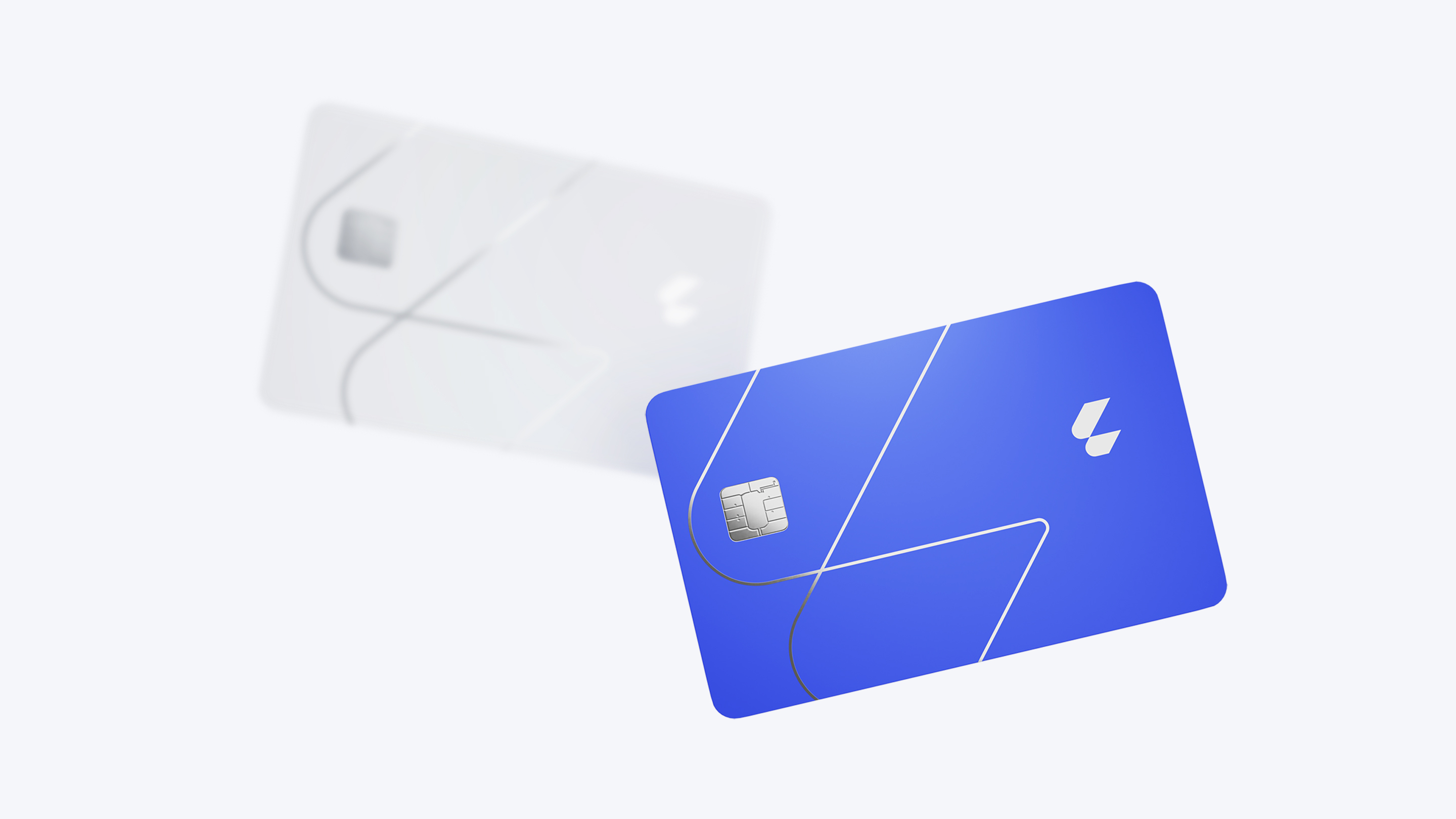 While the Letter team did some design elements like 3D and fonts, our work primarily was around the other main brand identity design components. We developed a small package with the logotype, colors, and brand guidelines using our standard approach that started with moodboards, and references, then sketching based on them and coming to the final design option. Eventually, our designers found suitable options that both teams liked from the first iteration.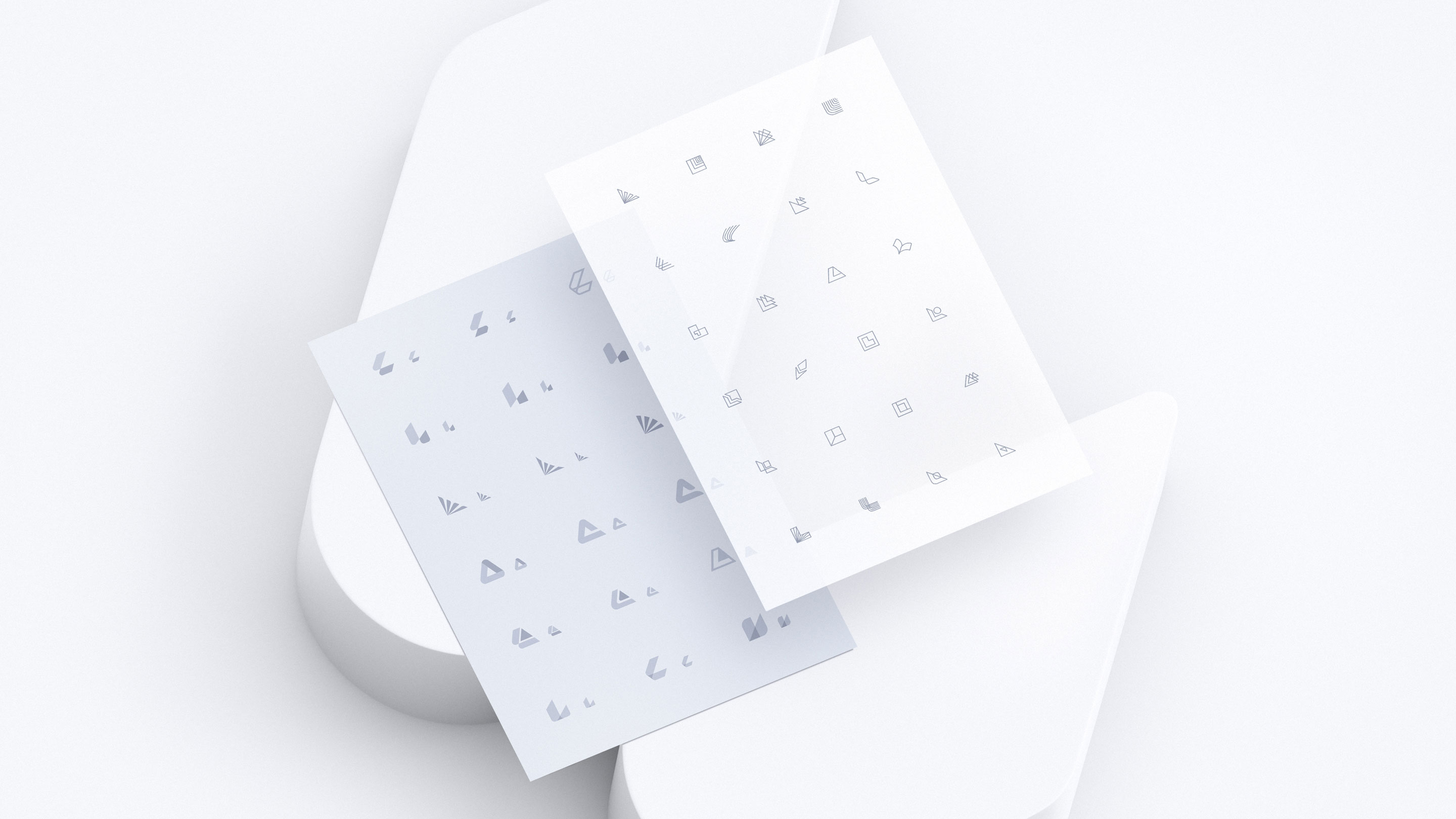 Then we took one sign and experimented a lot to find the right balance and proportions. Our designers changed the angles, distances, widths, and heights of different elements. By playing with lots of parameters we came up with the final logo and the wordmark.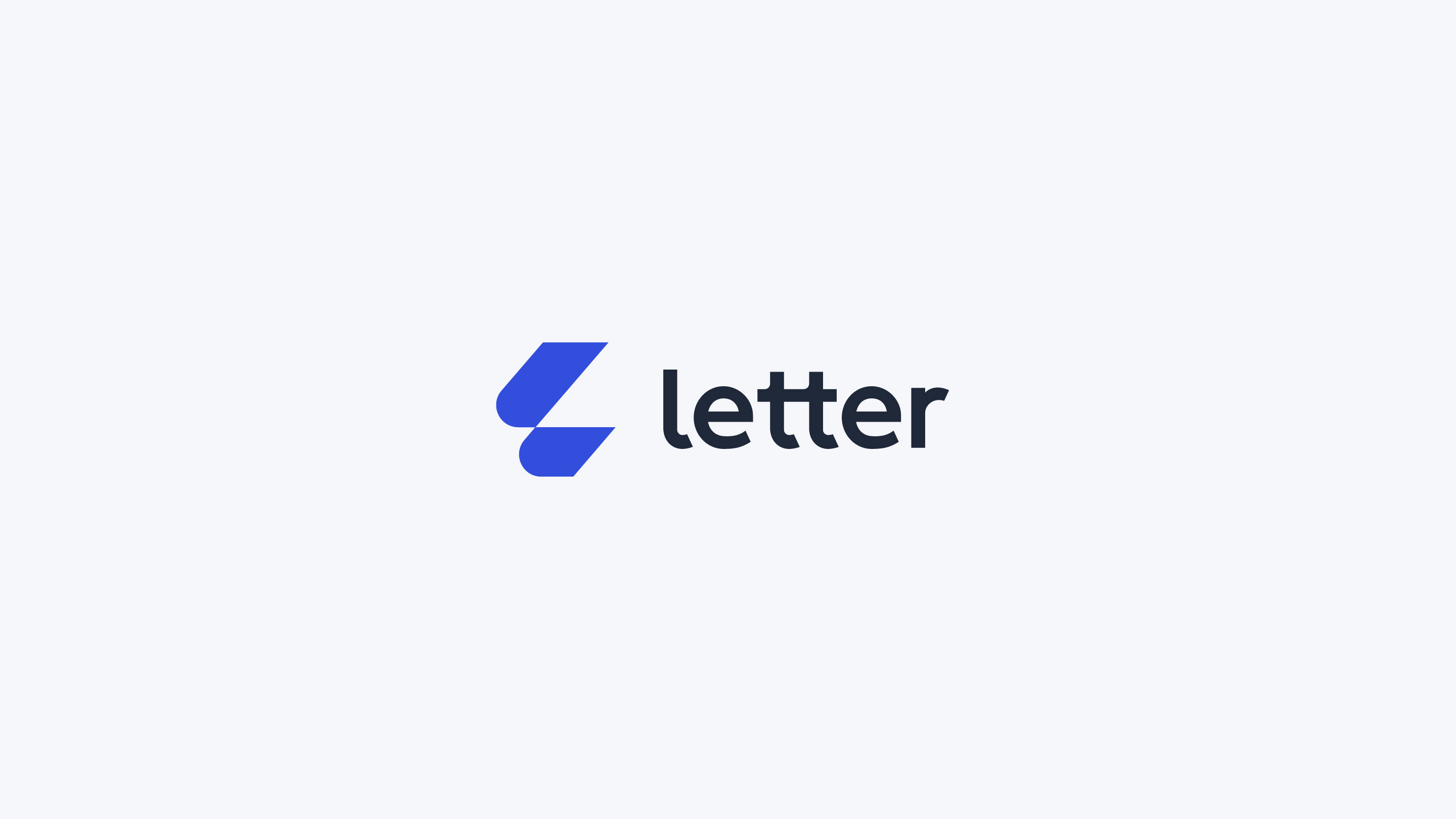 It is important to note that when a company understands the process of designing a brand, knows what steps to go through, and what characteristics the logo should have, the workflow goes much faster and more efficiently. Since our tastes matched with the Letter team, we quickly picked the right colors complementary to the logo.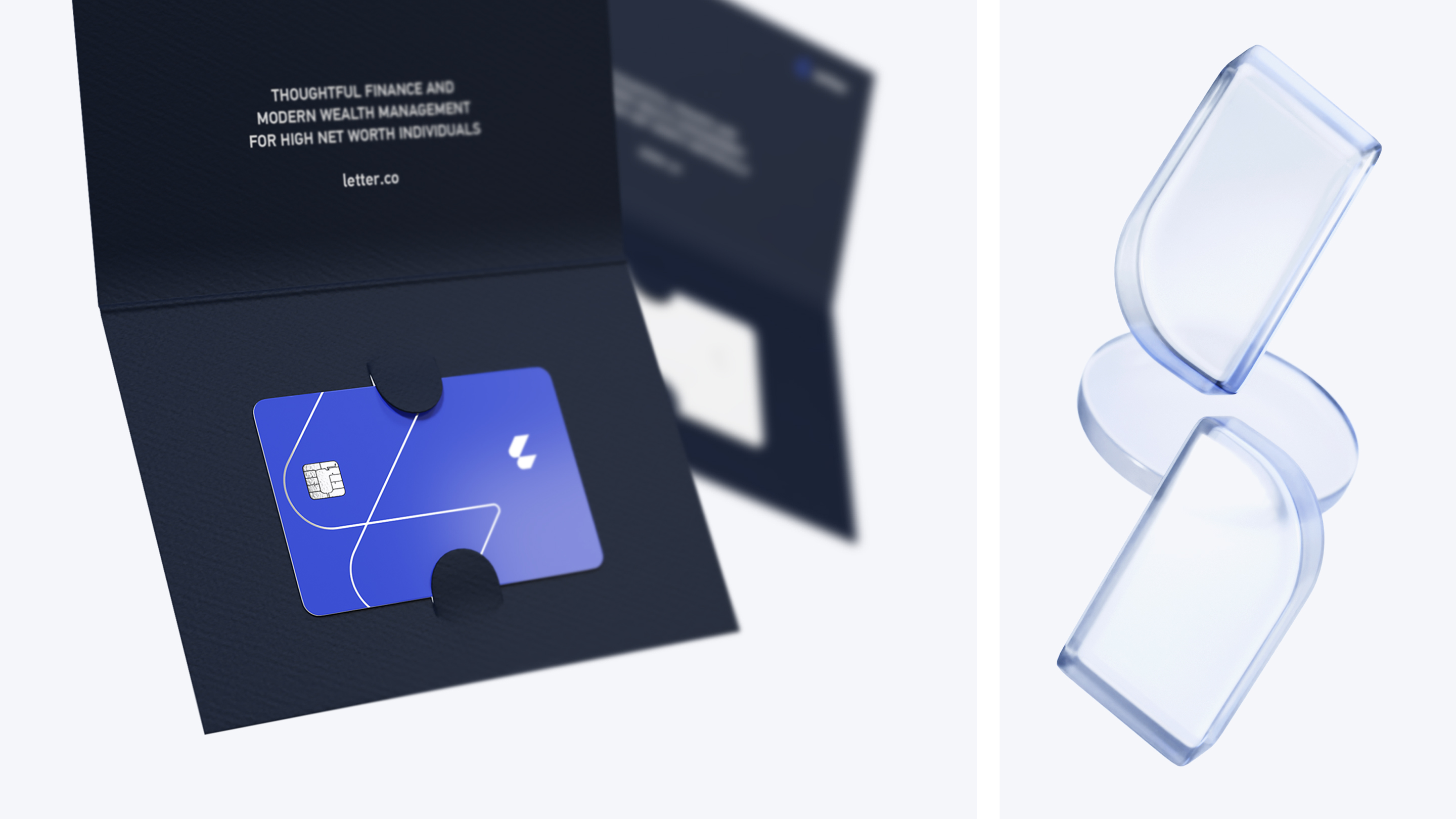 Our cooperation with Letter allowed us to create a visual base, which helps the company to stand out in the market and build a new way to manage wealth.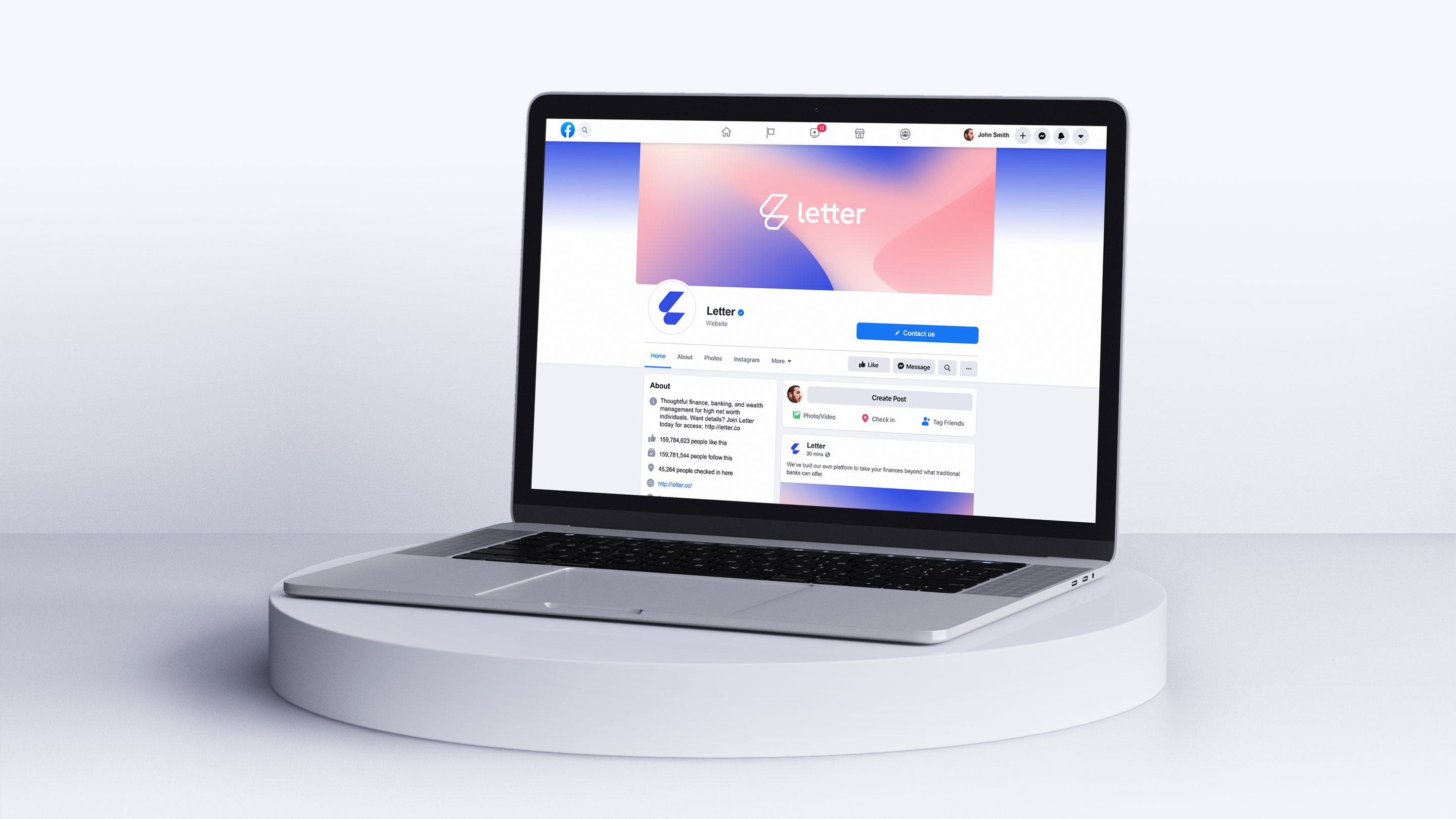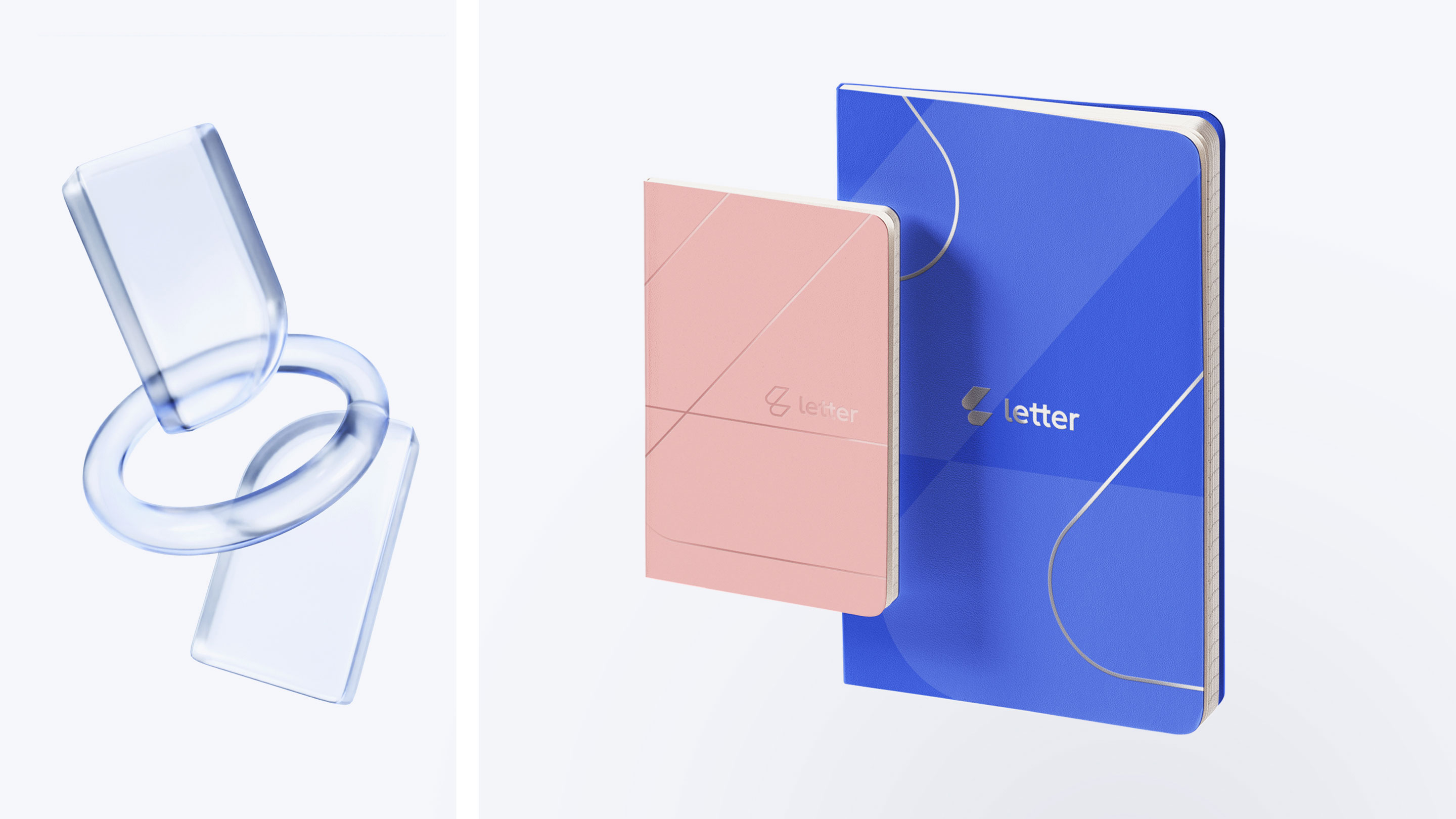 The brand identity design we created is used by the Letter.co company across all of their touch-point. As a result of the fast-paced communication, productive work and with the goal in mind, we designed an up-to-date identity that lights up the first modern wealth management solution.