Clause digital contracting company branding and web design
The future of connecting all of your digital agreements has never been simpler and easier with a flexible platform of Clause.
Clause is a New York-based company establishing a new world for verifying data, connecting, and delivering the ultimate experience for all digital agreements. Our branding company New York studio had an important task, which is to design a new brand identity. Our team started with literal metaphors, like a credit card, microchips, and contracts, for example. Next, we headed quickly towards an abstract direction. Since the app was focused on digital contracts and providing the relevant experience, our team had to consider various shapes when developing its brand image.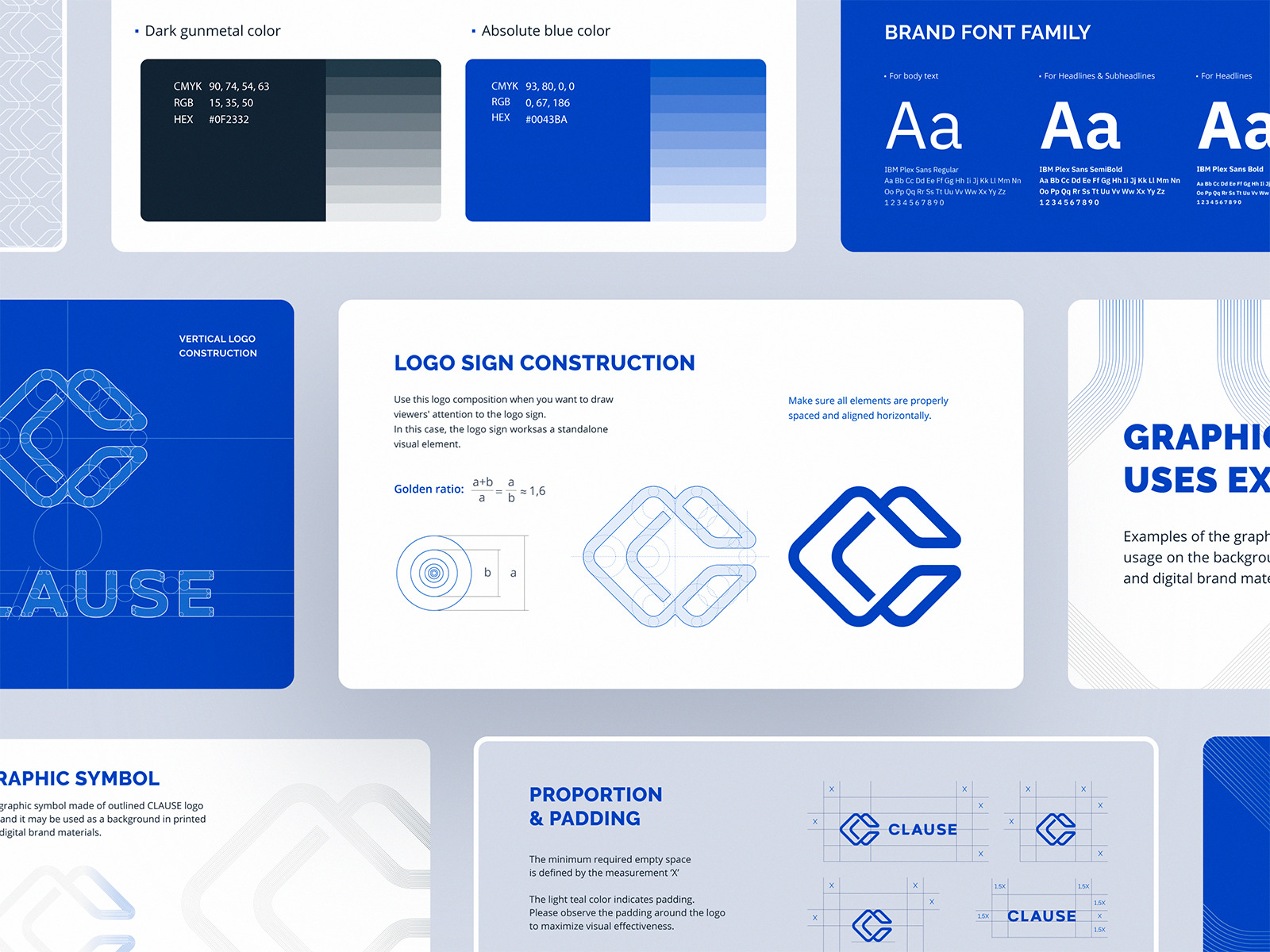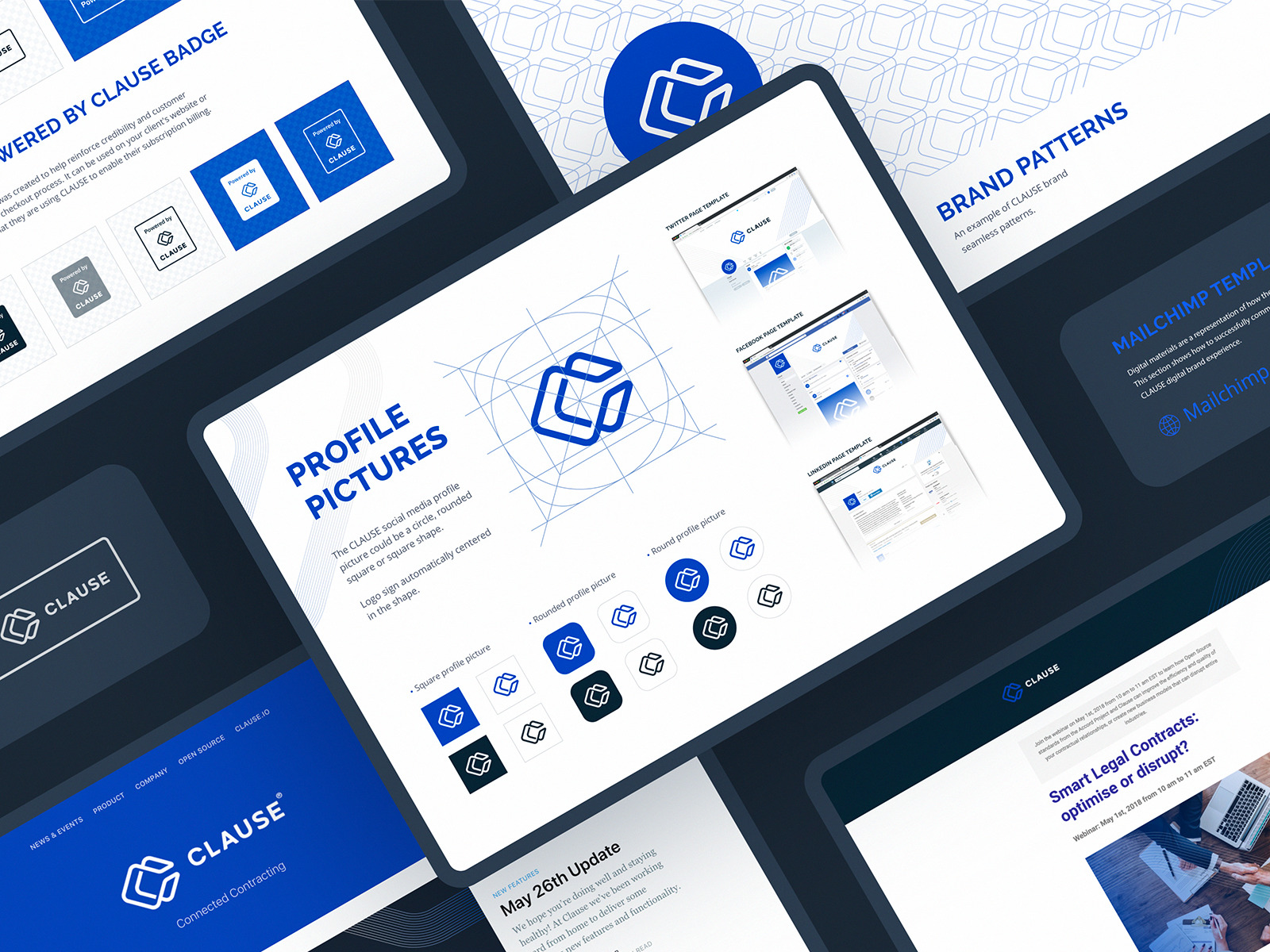 Once the branding process was completed, our web design agency NYC team has begun to apply the vast majority of design assets to their marketing website. Mainly to achieve brand awareness for the new users and to present their unique value proposition. Thus, we designed a clean and pure web layout with a light background. By the end of this design funnel phase, together with our partners at Clause, we created a website with elegant illustrations and typography consistent with their brand image.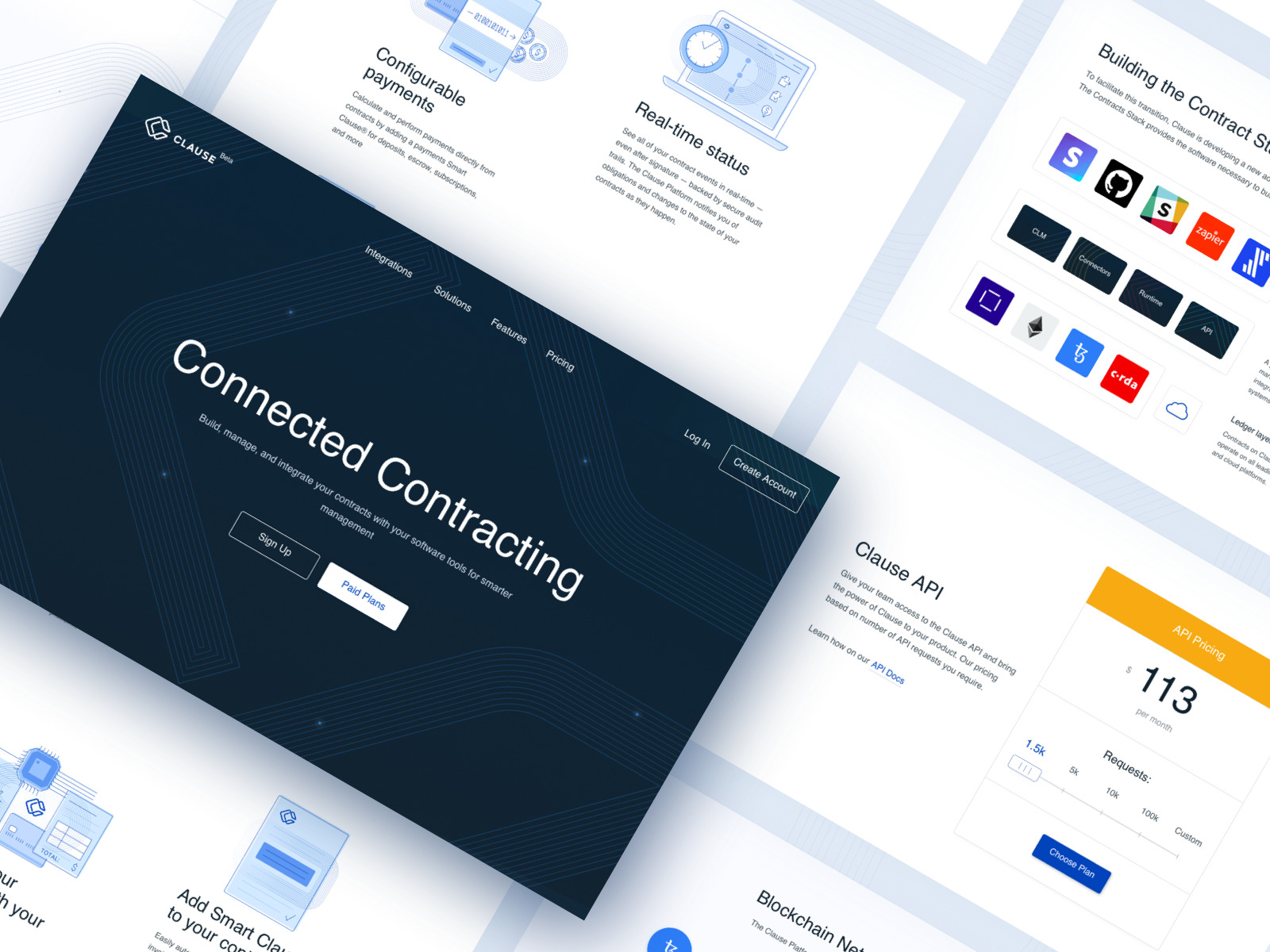 Both of our teams were tremendously happy to cooperate and create a remarkable brand identity for our partners at Clause while applying the design of their marketing website and illustrations. These guys are the future of smart contracting. Later on, Clause was acquired by DocuSign.