The 10 Best Industrial Design Podcasts to Keep You Informed
List of best industrial design podcasts hosted by some of the industry's leading minds
Written by RamotionNov 7, 20229 min read
Last updated: Aug 22, 2023
The field of industrial design affects everything from the cars we drive to the way our gadgets are made. It is constantly changing with new technological advances, making it difficult to stay on top of it all the time.
Whether you're interested in learning about the latest developments from product designers for industrial business or gaining insights into the process of strategic planning in terms of your specific industry, industrial design podcasts will keep you informed, inspired, and on top of the latest trends in your field.
We've compiled a list of the 10 best industrial design podcasts to help you stay up-to-date on all things in the industry, whether you want to keep your skills sharp as you jump from one project to another or simply want to stay aware of what's happening around you in case a new topic comes up in conversation with colleagues or clients.
Design Truth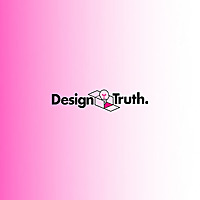 Design Truth is a popular UK podcast hosted by Brad Harper who has extensive experience working as an industrial design recruiter in many countries and is pursuing the goal of bridging the gap between business and the industrial design world.
In this industrial design podcast, you will find straightforward, challenging, and engaging conversations between honest designers and company owners, discussing the pros and cons of design innovation, automotive engineering production, scaling difficulties for product startups and small manufacturers, starting an industrial design agency, challenges of design education, the future of industrial design as well as the most recent challenges in the corporate world of industrial design.
The cheerful, lighthearted, friendly atmosphere of this podcast will make you feel at ease, so you won't be overwhelmed by complex terminology.
The Process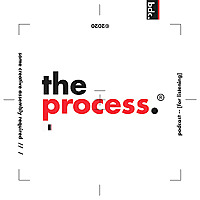 The Process Podcast is a great way to learn more about what it takes to become an industrial designer. Two close friends and fellow designers Dylan Torraville and Zak Watson talk openly about their experiences in design school, personal projects they're working on, as well as navigating the creative process.
The Process Podcast also features interviews with product designers and graduated industrial design engineers, touching upon various topics such as artificial intelligence's role in industrial design, using AI to boost creativity when coming up with new ideas, or even just everyday life (because we all know sometimes juggling work and life can be tough!).
Listeners are given insights from graduating industrial designers who tell us what steps they took to make their dreams come true while still being sane! If you're looking for something educational yet inspiring (and fun!), then this podcast series will do the trick without fail.
The Variable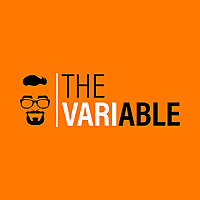 The Variable serves as an innovator's manual for both fledgling and experienced designers alike in turning their innovation dreams into reality through insightful interviews with industrial experts. This podcast addresses subjects such as industrial design, graphic design, marketing, engineering, and manufacturing, educating listeners on all there is to know about how best to reach success in today's competitive environment.
Industry experts and engaging hosts will uncover the secrets of launching a million-dollar startup by applying your creative ideas into practice. Throughout each episode, a different designer will describe his or her journey, and what influenced them during this time, as well as approach new projects and tackle everyday tasks by applying design.
Clever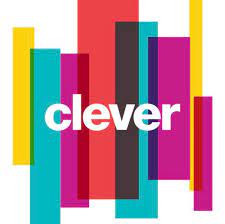 Clever is an informative podcast for anyone curious about design and creativity hosted by an acclaimed designer, maker, educator, and TV personality Amy Devers.
The podcast features 178 episodes covering a broad range of topics, such as strategic design planning, augmented reality, the impact of self-confidence on design thinking skills, creating inclusive industrial design environments, the social impact of branding in the design industry, and much more. It has an entertaining chat going off on unexpected tangents about life, everyday pain points, and innovative solutions.
Amy interviews innovative designers from various fields and backgrounds featuring their honest stories on how they managed to pave their creative path without fear of judgment or ridicule.
Minor Details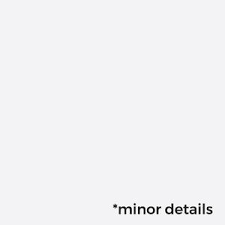 Minor details are an industrial design podcast hosted by Nicholas Baker and James Connors. They share their thoughts and stories about living and working as industrial designers in New York.
The podcast provides refreshing design content with great humor and insights by Nick, James, and other guest speakers. Focusing on such topics as the potential replacement of designers by AI, designer vs engineer relationships, ways of finding inspiration for product designers, and pros and cons of specialization, among others; these discussions provide great value for both industrial, product, and graphic designers alike.
Listeners can learn from peers, industry leaders, and other open-minded people with similar pursuits—all while having no shortage of motivation thanks to hosts who love nothing more than sharing tips! Connecting with this podcast will give you a deep dive into what it means to be an industrial designer - all while never looking past its surface-level reflection of one's inner self.
An excellent series for anyone who wants to hear knowledgeable opinions from other professionals in the field!
Related Posts: Startup Podcasts, Design Thinking Podcasts, UX Design Podcasts, Web Design Podcasts
Designdrives
Designdrives is a podcast series hosted by a Senior Designer at BMW Group, Sebastien Gier. With design leaders and progressive designers from all over the world, this podcast provides insights into the driving force behind any successful design project.
The podcast has 77 episodes where design experts from various fields delve deeper into the relationship between design as a creative discipline and how systems and tools shape this creativity for better or worse.
Among discussion topics are data-driven design systems, the role of UX design in building brand recognition through social media platforms, practical implementation of a product development strategy from a design standpoint, the importance of shaping customers for physical product businesses
Hear designers talk about how they use their perspectives and creative abilities to make a difference in the world through innovative designs. Featuring real stories from innovative designers who understand design through its many forms and applications, including robotics and new technologies.
Whether you are a seasoned or an aspiring designer who needs solutions to your problems, this podcast will provide insightful solutions for anyone interested in dealing with challenges and looking at the modern design industry from a different perspective. And it's just enjoyable hearing stories about how some of the world's most famous brands came to life.
Obsessed Show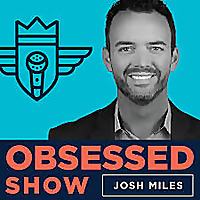 Obsessed Show is an industrial and product design podcast series by Josh Miles, a co-founder of Miles Herndon, a branding firm that specializes in brand management, corporate branding, website design, and user interface development.
In each episode, the host interviews groundbreaking business leaders and entrepreneurs to explore their unique stories and ideas for the future. Throughout the show, Josh talks with some of the hottest designers, from branding and illustration to industrial design and architecture, to discover what drives them to push boundaries through breaking conventions.
The topics range from the Future of Workplace Design and Infusing Technology into all Facets of the Design Process to the role of design in promoting nuclear nonproliferation and saving the planet. Other topics include captivating case studies that may be especially relevant to product designers such as designing both utilitarian and aesthetically pleasing elements on furniture to create a more functional workspace.
Overall, Obsessed Show is an insightful look into the workings of some of the most innovative minds in the industry. With these exclusive interviews, you'll learn how to broaden your perspective and explore new solutions for problems with tried-and-true methods that have been successfully implemented by professionals.
Scratching the Surface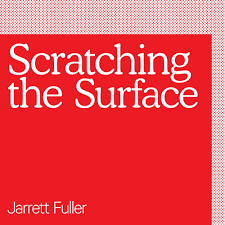 Scratching the Surface is a podcast for design aficionados by Jarrett Fuller. Since its start in 2016, Scratching the Surface has released over 200 episodes, interviewing respected leaders from all walks of design and architecture including scientists who go beyond academia. Rooted in Jarett's fascination with cross-disciplinary work, art history, and cultural studies, the podcast has become a kind of dialogue space for detailed yet unpretentious discussions about contemporary practices in design.
This includes coverage of late-modernist aesthetics, experimentation with postmodernism, interaction with liminal spaces, practices of curating in product design, industrial design as a process, the move from editing to curating, and the future of design education.
Many guests come from scientific backgrounds doing research in many disciplines, such as ancient and modern architecture, typography, and information visualization, as well as applying the value of building an interdisciplinary practice into innovative design methods.
New episodes are released every other Wednesday, so you can set the clock to get your weekly dose of inspiration.
How I Built This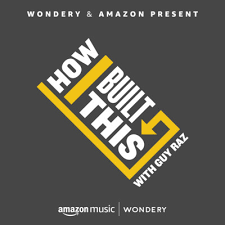 How I Built This podcast has over 400 series, so there's bound to be something for you, whether you're a beginner or a seasoned designer. In each show, entrepreneurs disclose profound, personal experiences of uncertainty and weakness, and how those experiences helped them grow personally and professionally.
There is always something to learn about here, whether it's the role of artificial intelligence in industrial and product design, rebuilding a brand after bankruptcy, the importance of teamwork in launching new designs and products, or even using science to make decisions—the show covers it all.
In this latest interview series, you will hear from some well-known product designers like Steve Kaufer from TripAdvisor; Sam Altman, co-founder of Open AI, and one of the leaders in AI development today; Kyle Vogt, creator at Twitch TV; Hubert Joly, CEO from BestBuy—just to name a few.
Despite their diverse design backgrounds, the guests all share similar goals and fears for the coming years and strive to ensure that their undertakings will eventually benefit the world.
RISE Inside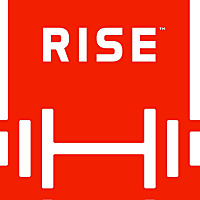 RISE Inside podcast is hosted by Justin Starbird, a successful entrepreneur and CEO of the marketing company Aebli Group and powered by robotics start-up RISE Robotics. Listen as host Justin talks to experts from various fields about topics relating to mechanical engineering, industrial design, commercialization, and innovation.
Each episode of the podcast features a conversation with one of these researchers or practitioners, where they are encouraged to share their story (not just focus on statistics).
Guests speculate on such topics as the need to go beyond the evidence of what works when it comes to new ideas, building incentives to tackle systems issues at scale, innovations in existing industrial technologies, and setting the competitive technology landscape—as well as conversations pertaining specifically to business-related services in the sphere of tech entrepreneurship.
Summary
Industrial design podcasts are an amazing resource for those looking to broaden their knowledge about the field, learn about the latest trends in design, and hear from some of the most well-respected professionals in the industry.
Whether you're just getting started in industrial design or you're looking to advance your career even further, these podcasts will teach you valuable lessons that will improve your skills and help you become a better designer overall.
Whenever you feel like running out of ideas, listen to these podcasts to find the inspiration and advice you need.